As we all know, there is a tremendous amount of mis-information that can be found on the internet, especially on new ideas like the Affordable Care Act (also known as ObamaCare). To the casual reader, most of the far-right or far-left sentiments are easy enough to pick out. But it can be harder to spot truth from reality when the argument and author seem to give an insider's perspective, or at least be generally well-informed. I ran into this issue recently reading a blog post about how the Affordable Care Act will affect Medicare Advantage. The summary was simple: Medicare Advantage was supposed to save money through marketplace dynamics (free market capitalism) but hasn't, and the "additional payment" for Medicare Advantage plans was going away, which would lead to reduced benefits, higher premiums, or reduced commissions.
No wonder there's so much confusion out there.
In 14 years of marketing M+C and Medicare Advantage plans, I've never heard of an "additional payment" awarded to Medicare Advantage carriers. Reimbursement is calculated first through a formula determined by CMS based on historical costs on a county basis, then risk adjusted based on the diagnoses documented by medical providers on an individual member basis (which the carrier is tasked with obtaining and reporting to CMS). Star Ratings have also added a variable to this reimbursement equation, so perhaps it's not as simple as one might think. As for the savings component, it must be noted that the amount of coverage a Medicare beneficiary receives through your typical MAPD plan these days compared to Original Medicare is substantially better. If we are going to evaluate the value of reimbursement to private health insurers versus costs incurred by CMS through administering traditional Medicare, we also need to acknowledge the significantly greater stretch of the health care dollar demonstrated by private plans. Amazingly, private plans offering MAPD do all of this without underwriting their products.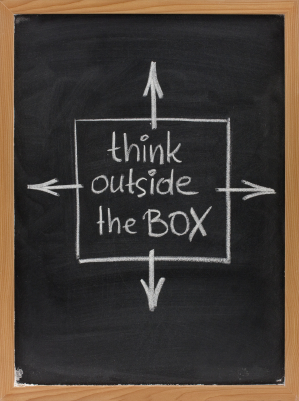 The real threat to the industry is the addition of a premium tax. This will be applied to carriers, based on market share, not profit. Carriers will see the premium tax of $220 per member beginning in 2014 to be paid by the carrier, regardless of the member premium, or financial performance of the plan. The premium tax is scheduled to increase each subsequent year, which will no doubt put pressure on margins. However, since 80% of the funding to MAPD plans are used immediately to pay claims on
membership and STAR Ratings will become increasingly tied to reimbursements, there is great opportunity to focus on improving the health of the membership. This shift in focus and performance evaluation will help plans make up for the premium tax equation. This is an objective that plans will most certainly focus on to offset the impact of the ACA.
Despite the complexities being introduced by more legislation, MAPD will continue to be a viable option for clients in most markets, relative to their options as a qualified Medicare beneficiary.