Lance Hoeltke
Recently I've been getting a lot of questions about when recertification for AHIP and Humana will be available, and the best cost/benefit timing for getting newly certified for Medicare Advantage plans. Normally these web based modules come online for the upcoming season in late July, but it appears they are going live sooner than ever. AHIP training for 2014 plans will actually launch next week! For Humana, you can re-certify and newly certify for 2014 beginning July 15th.
[Read more…] about Medicare Training and Certification Planning Dates and Tips
We can't forget the importance of service, ethics, and compassion for clients in our roles as insurance professionals. I was reminded of this when I fielded a call last week from a plan member, who had some legitimate concerns. I rarely speak with the members themselves, so this caught me off guard at first. The lady on the line was noticeably upset, a bit frightened even, and looking for someone that would help her. She had just received notification that her Medigap plan was going to experience a significant rate hike for both she and her husband, and while she never came out and said it, I could sense that affordability of this new premium was a major challenge. She shared that it was very difficult to reach her agent, and after several attempts, was told that there was nothing that could be done, and that the reason for the increase was "Obamacare". Her husband, also an older gentlemen, struggles with hearing on the phone, so she was stepping up to the challenge of finding solutions on behalf of them both. This woman was very sharp, and perceptive, but obviously needed someone with the expertise to advise her of any and all options available to reduce their cost of coverage. Having recently celebrated a birthday, her research revealed that there may be some favorable rules within this time period that might allow their to select another plan in their state of residency. Her existing agent had already written this option off.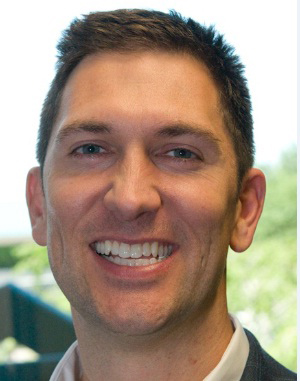 Lance has spent his entire career in the health care industry, with humble beginnings as a Medicare Sales Intern for Humana in 1999. After completion of the program he immediately began as a sales agent, marketing Humana's Medicare HMO products in Tampa, FL and earning a President's Club award in his first year.
After moving on to pursue an MBA at the University of South FL, and acting as a business development manager for Morton Plant Hospital, Lance returned to Humana as a sales director for the Kansas City market. Over the next five years, he would become responsible for 14 midwestern states as a Regional Vice President, and ultimately accepted a Vice President role, with national responsibility for all outside sales channels. This included all contracted agents and agencies, strategic alliances, and group Medicare. Most recently he assisted with a start up, helping to build distribution for a new FDA approved medical device for pain relief.
Lance's role with Bishop Marketing Agency began as a Marketing Director, creating innovative ways to fulfill our mission of helping agents, agencies, and call centers optimize their Medicare health plan distribution, specializing in the Humana family of products. After 3 years in this role, he became Larry's successor and currently serves in the role of president.
Lance is married to Kisa and has two children, Maya (18) and Milton (15). In his spare time he coaches high school football in Louisville KY.