Check out the press release below detailing the latest offering for our team of agents!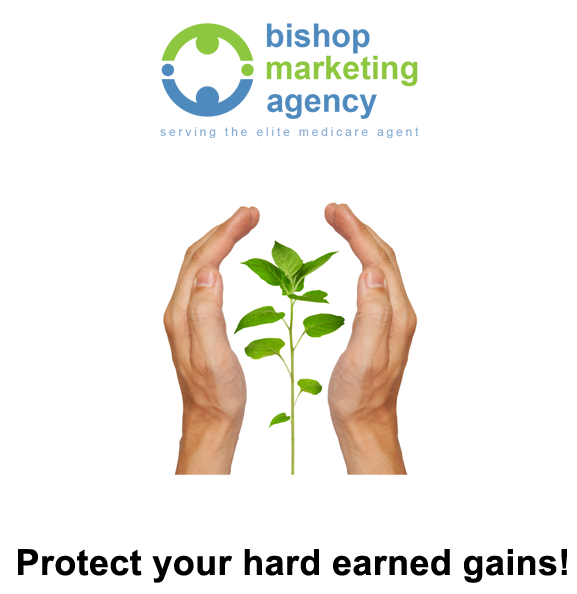 April 29, 2014
RALEIGH, NC – Bishop Marketing Agency (www.bishopma.com) announces they will offer Total HIPAA Compliance's (www.TotalHIPAA.com) HIPAA 2.0 for Agents and Brokers, to their 1250 agents in 30 states. This is comprehensive online HIPAA training and HIPAA compliance, which is now required by Health and Human Services (HHS) for all insurance agents and brokers that see PHI.
"Our partners need a turnkey solution to quickly become HIPAA compliant. They are required to complete a lot of training every year in order to sell Medicare supplement, Medicare Advantage, Part D, and long-term care insurance so they are looking for a solution like this. The Total HIPAA package fills their need for HIPAA," stated Lance Hoeltke, Marketing Director, Bishop Marketing Agency.
Bishop Marketing Agency specializes in the Medicare health plan business. Since 2005, Bishop Marketing has written more than 250,000 Medicare Advantage and Part D Humana policies, the largest writer of Humana policies in the country.
"Before we can do business with any agent or broker, we prefer for them to be HIPAA trained and have proper compliance forms. Until now, we did not have a cost-effective or unified solution for our agents. Total HIPAA's packages are intuitive, thorough, and overall ideal for small- and medium-size agencies," stated Hoeltke. "Our agents can complete the compliance templates and then request legal council review the documents—saving thousands of dollars., " he added.
Total HIPAA's HIPAA 2.0 for Agent's and Brokers compliance documents are Word™ templates that are easy to modify. The package includes Privacy and Security Policies and Procedures, Business Associate Agreements, Notice of Privacy Practices and sample documents to use in case of a breach, as well as 35 other documents needed to meet the guidelines.
"Health and Human Services is auditing business associates and levying major fines for non-compliance with HIPAA. Total HIPAA's HIPAA 2.0 for Agents and Brokers makes compliance and training easy and can help prepare insurance agents and brokers so HIPAA violations are less likely," commented Jan Karn, President of Total HIPAA.
ABOUT TOTAL HIPAA COMPLIANCE
Total HIPAA Compliance prepares health insurance agents, HR professionals, Privacy and Security Officers, healthcare professionals and subcontractors of business associates to meet federally mandated HIPAA Omnibus compliance regulations. With more than 100 years of combined regulatory, educational, professional management and health care experience, our staff prepares and delivers educational products and communications training in a variety of media that best meets the needs of individual learners. – See more at: www.TotalHIPAA.com